News
Career Opportunities with Cross Connections
Cross Connections is seeking licensed mental health professionals to meet the growing demand for services in our community.
Please click
here
for a detailed job description. All qualified candidates should submit a resume with three professional references
along with a recommendation from their pastor, to
garyyounghans@crossconnectionscounseling.com
Cross Connections is pleased to welcome Lutheran Life Villages and Warren United Church of Christ to its Network Membership. This brings the total number of partner churches and organizations in Northeast Indiana to 62!
Cross Connections is pleased to announce that Sonrise Church has become the 60th member of its Biblical counseling ministry network of churches and organizations.
Sonrise is a member of the United Methodist Church and has two locations: southwest Fort Wayne at 10125 Illinois Road and Roanoke, Indiana 12220 Lower Huntington Road. The mission of Sonrise Church can be summed up as follows: equipping people to experience a life-changing relationship with Jesus Christ.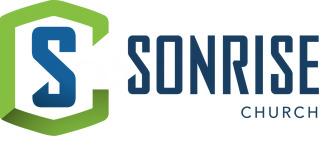 Faith Luterhan Church in Churubusco, Indiana has become the 59th Network Member of Cross Connections! Led by Pastor Lane Burgland, Faith Lutheran is located at 9251 East State Road 205. Their congregation is "dedicated to helping families and individuals discover and use their God-given talents and abilities so that they may experience all the joy of a relationship with a great big, wonderful, caring, loving God."
Read more: Faith Lutheran in Churubusco joins Member Network
Cross Connections is pleased to announce that First Baptish Church in New Haven, Indiana has become the 58th Network Member! Located at 1716 Werling Road, First Baptish is led by Pastor David Trimble, and is a growing body of believers that welcome you warmly into fellowship and help you in coming closer to Jesus Christ.
We look forward to serving the members at First Baptist as we partner together to shine God's light to those who are hurting.

Cross Connections is pleased to announce that St. John Lutheran Church in Kendallville is the 55th network member to partner with their Christ-centered counseling ministry. Along with helping provide for the spiritual and emotional needs of the congregation, Cross Connections is also partnering with St. John Lutheran School to assist their faculty and staff in proclaiming the Gospel to their students.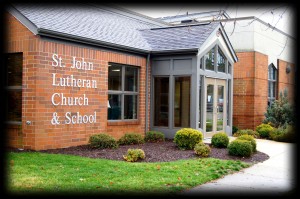 Close to 100 runners participated in the 2nd Annual Cross Connections C3 5K Run/Walk Fundraiser on Saturday, June 29 held at Concordia Theological Seminary. The event raised close to $4,000 that will be used to continue the mission of Cross Connections: to offer affordable, Christ-centered counseling to the community of Northeast Indiana. Many thanks to all of our sponsors, and a special thank you to the staff of Concordia Theological Seminary, whose efforts went "above and beyond" the call in making this event run so smoothly.
The time of 17:22.1 posted by Zach Panning was the fastest time of the day. Click here to see the complete overall results. We look forward to seeing you all again next year!!
"Therefore a man shall LEAVE his father and his mother and hold fast to his wife, and they shall become one flesh." Gen. 2:24
In Genesis and again in Matthew, Mark, and Ephesians, the Bible tells us that we are to leave our family of origin in marriage and to become one flesh. This instruction is part of traditional marriage ceremonies across denominations. As a counselor, I am once again struck by the fact that in His word, God has repeatedly given us directions about how to build meaningful life-giving relationships with one another.
Read more: Not 'leaving' old patterns spurs marital problems
Cross Connections is pleased to welcome St. Peter Lutheran Church - Huntington, 648 North LaFontaine Street, as its 55th Network Member. St. Peter's is led by Rev. Dr. Richard Lofgren, and was established in 1849 by Rev. Frederick Wyneken. Their mission statement is "Gathered by the Holy Spirit for peace and power, sent by Christ to care and share." Welcome, St. Peter's!!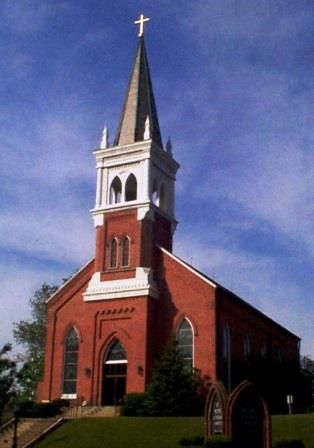 Cross Connections is proud to welcome Praise Lutheran Church, 1115 West Dupont Road, as its 54th Network Member. Praise is led by Pastor Paul Dancy and it's purpose is :
P raising God in vibrant worship
R eaching out with Christ centered witness
A nchored in God's Word and Sacraments
I nterceding for others
S tewards of God's varied gifts for the building up of His Kingdom
E quipping the saints for works of service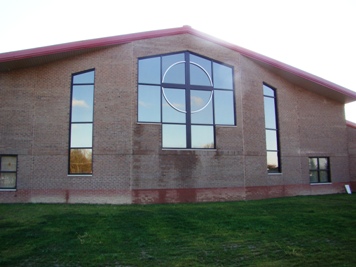 Cross Connections would like to welcome Concordia Lutheran High School to its Network of Members. Located at 1601 St. Joe River Drive, Concordia Lutheran High School pursues Christ-centered educational excellence that equips individuals for life-long learning and service as disciples of Jesus Christ. Concordia and Cross Connections are working together to provide Biblically-based counseling to students that are experiencing difficult trials in their lives. We are proud to welcome Concordia Lutheran High School as our 53rd Network Member.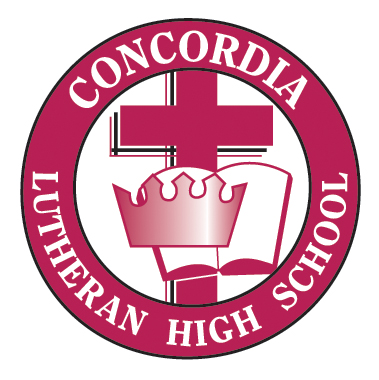 C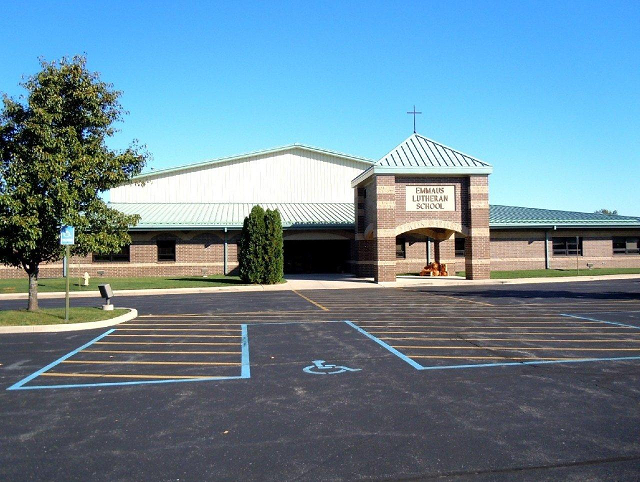 ross Connections is pleased to welcome Emmaus Lutheran Church into memberships of its Community of Churches! Emmaus is located at 8626 Covington Road in Fort Wayne, Indiana. Please go to the Emmaus website at www.emmausfortwayne.org to see how our Lord is at work in this dynamic community of believers!