Events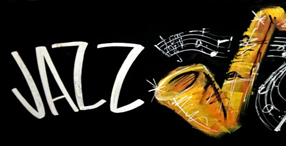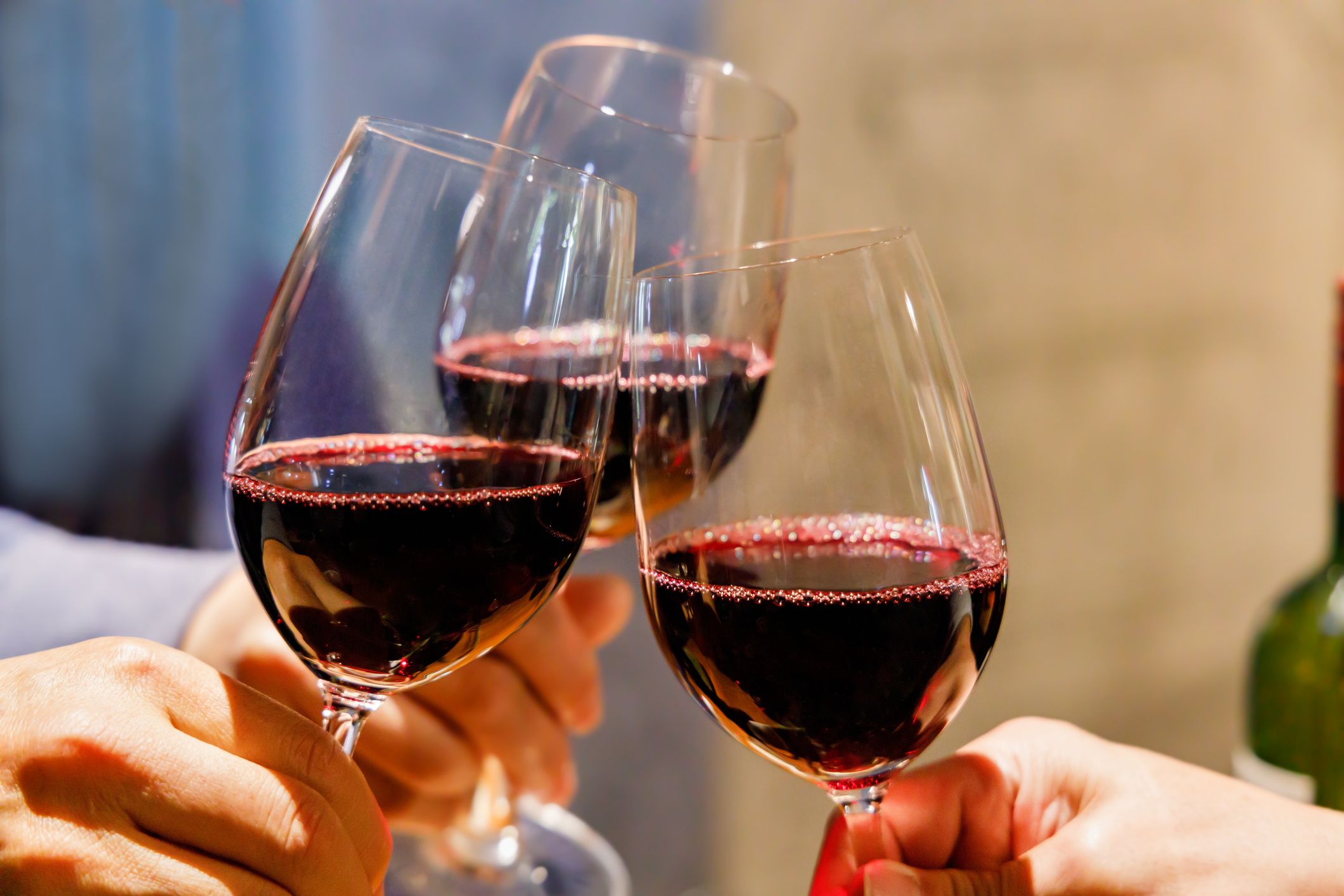 Help us to bring the light of Christ into the lives of the clients He leads to our care!
Please join us on Saturday, September 18 from 6:00 to 9:00 p.m. at Country Heritage Winery to support the Biblical counseling ministry of Cross Connections! Live music from the West Central Jazz Quartet, heavy hors d'oeuvres, and enjoy samples from six of the dazzling wines that make Country Heritage so popular!
Tickets for the evening are $100 per person and can be purchased here. The event is limited to 150 participants, so you won't want to wait to make your purchase. There are also sponsorship opportunities for businesses and organizations who are interested. PLEASE BE ADVISED THAT EVENT DETAILS MAY BE CHANGED QUICKLY DUE TO THE COVID-19 PANDEMIC. We will notify all ticket holders and sponsors immediately should any changes take place.
Please call Jim Dohrmann, at 260-373-0213, ext. 105 or email This email address is being protected from spambots. You need JavaScript enabled to view it. if you have questions, wish to purchase tickets or sponsorships, or need more information.
Join us on Saturday, December 11, 2021 at The Fratrnal Order of Police Lodge, 2125 Olladale Drive between 2:30 and 6:30 during the Army-Navy football game as we give thanks together for the brave men and women who protect our freedoms, health, safety, and children! This year's event is $40 per person with an all-you-can-eat buffet provided by our friends at the Jefferson Pointe Chick-fil-A! All net proceeds go directly to provide free Biblical counseling to all active duty military, polie, fire, EMT personnel, teachers, and healthcare workers (and their dependents). You can purchase your tickets by going to the Donate page on our website and entering SOS EVENT in the second address line, or mail a check to our location. You can also pay the day of the event, but tickets will go fast!
Started in 2014, the SOS (Serve our Servants Fund) was created as a way to show our appreciation for the brave men and women who protect our freedoms and provide for our daily safety through their service in our armed forces, police department, fire department, and emergency medical technicians. We show this appreciation by providing free Biblical counseling to these individuals and their immediate family members. These willing servants witness traumatic events every day in the line of duty and deserve a safe place to process these events with trained mental-health professionals. Likewise, their family members carrry a heavy burden as well loving and supporting their family members who give so much of themselves to their vocation, often having little left to give when they make it safely home.
In March 2020, as our state was locking down at the beginning of the COVID-19 pandemic, we noticed another demographic of servants that needed assitance quickly: healthcare workers. The executive leadership at Cross Connections moved quickly to communicate to our ministry partners and the general public these men and women now had a Biblical counseling ministy where God's Word and truth is celebrated in the counseling setting to provide hope, healing, and peace.
As you might imagine, such an increase in eligible recipients has almost completely exhausted the funds available. We know the Lord will provide for the financial needs at Cross Connections, and the SOS fund, through people like you. Please contact our Executive Director, Matt Konow, at 260-373-0213, ext. 103 or by email This email address is being protected from spambots. You need JavaScript enabled to view it. with any questions.
The 2022 Golf Outing was a HUGE success!
Thank you to Brookwood Golf Club for hosting our outing once again this year - and
for providing great service to our golfers!
If you were not able to attend the event but would still like to show your financial support,
you can do so by clicking here.

Thank you for your prayers, love and support
for His ministry here at Cross Connections!


THANK YOU TO OUR SPONSORS
SAVE THE DATE!!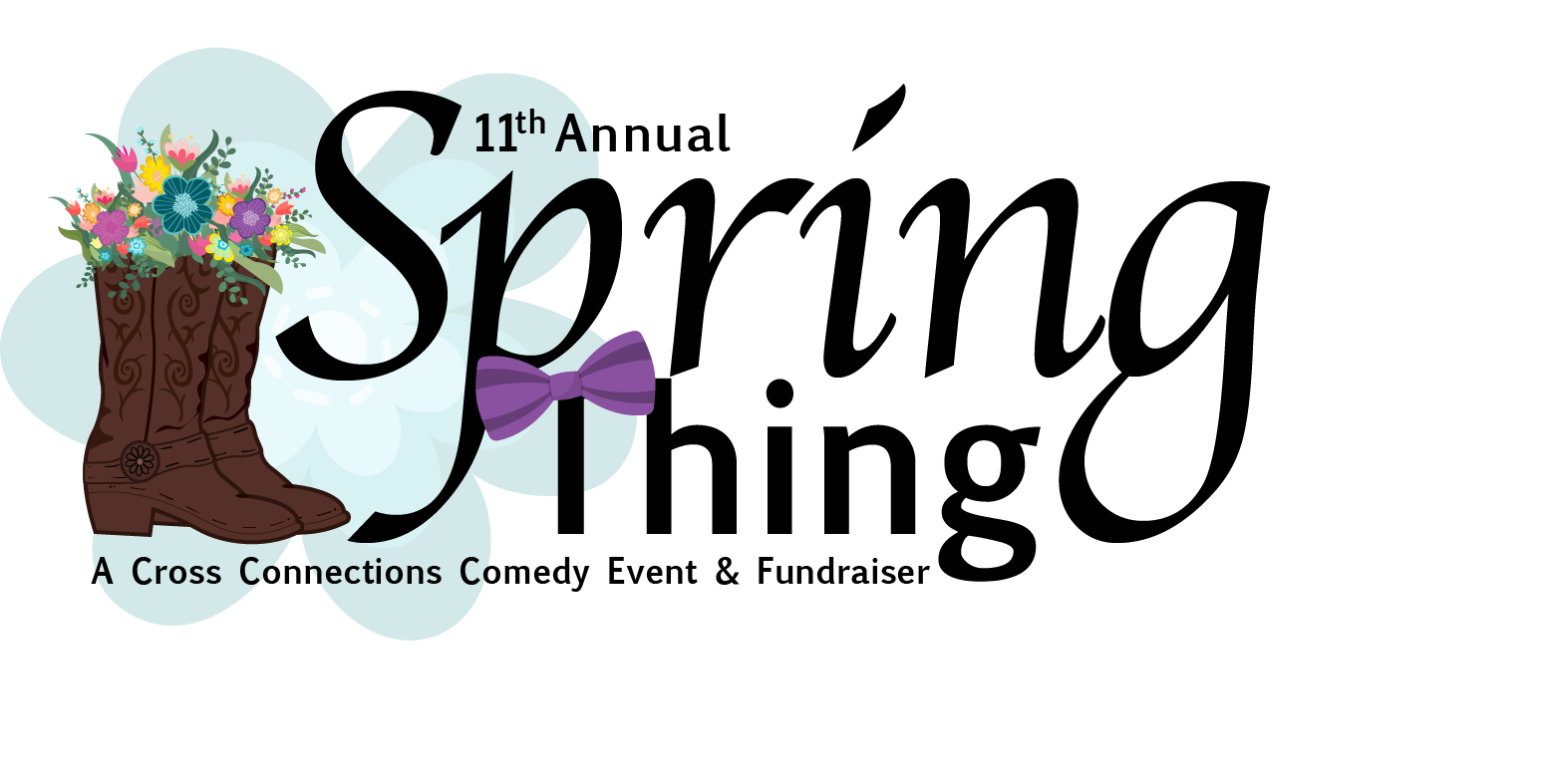 Tuesday April 25th, 2023 - Parkview Mirro Center
The Biblical counseling ministry of Cross Connections is inviting you to join
us for an evening celebrating all that the Lord is doing in the lives
of the clients He brings through our doors!



Entertainer: Mike Goodwin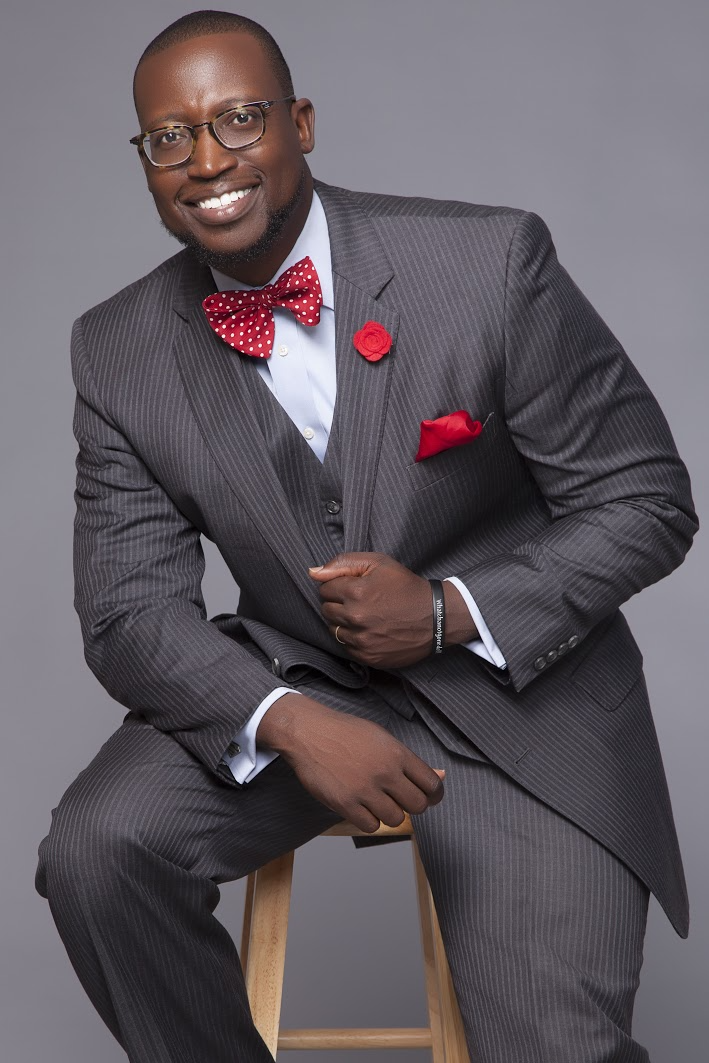 Considered "one of the brightest minds in comedy," Mike Goodwin is a refreshingly funny comedian, speaker, and leader with a heart to bring strength, healing and joy through laughter. That's why he's dedicated his comedic gift and wit to a style and delivery that is as clean as his bowtie.
A native of Camden, SC, Mike has appeared on America's Got Talent, Dry Bar Comedy, SiriusXM, Lifetime, TBN, BET, the That Sounds Fun Podcast Tour and USO Europe Comedy Tour.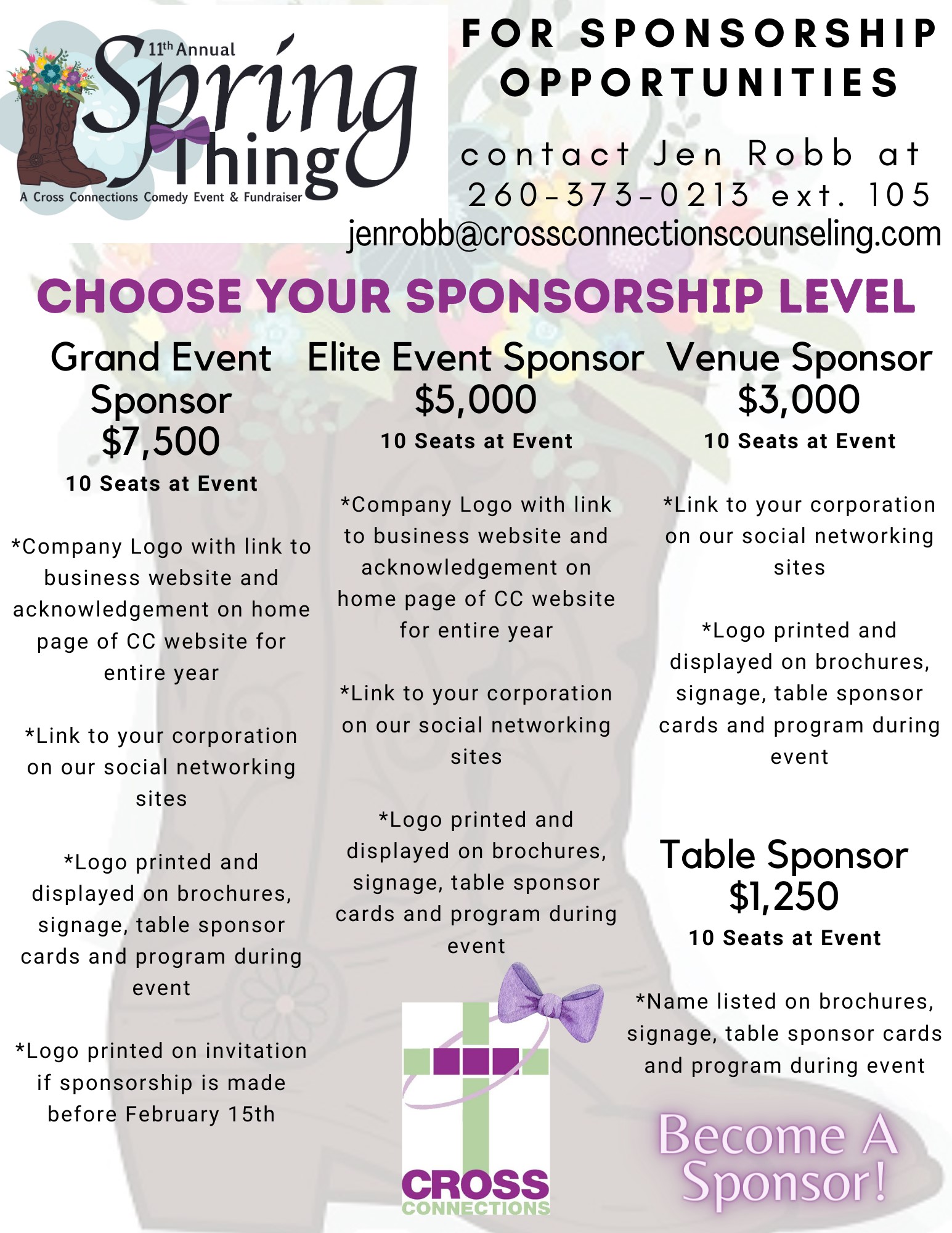 Purchase your reserved seats today!

Seats are $100 per person and include
dinner and entertainment.


Purchase online here!
Call our office 260-373-0213 ext. 105
Email us at This email address is being protected from spambots. You need JavaScript enabled to view it.
all proceeds benefit the Biblical counseling
ministry of Cross Connections!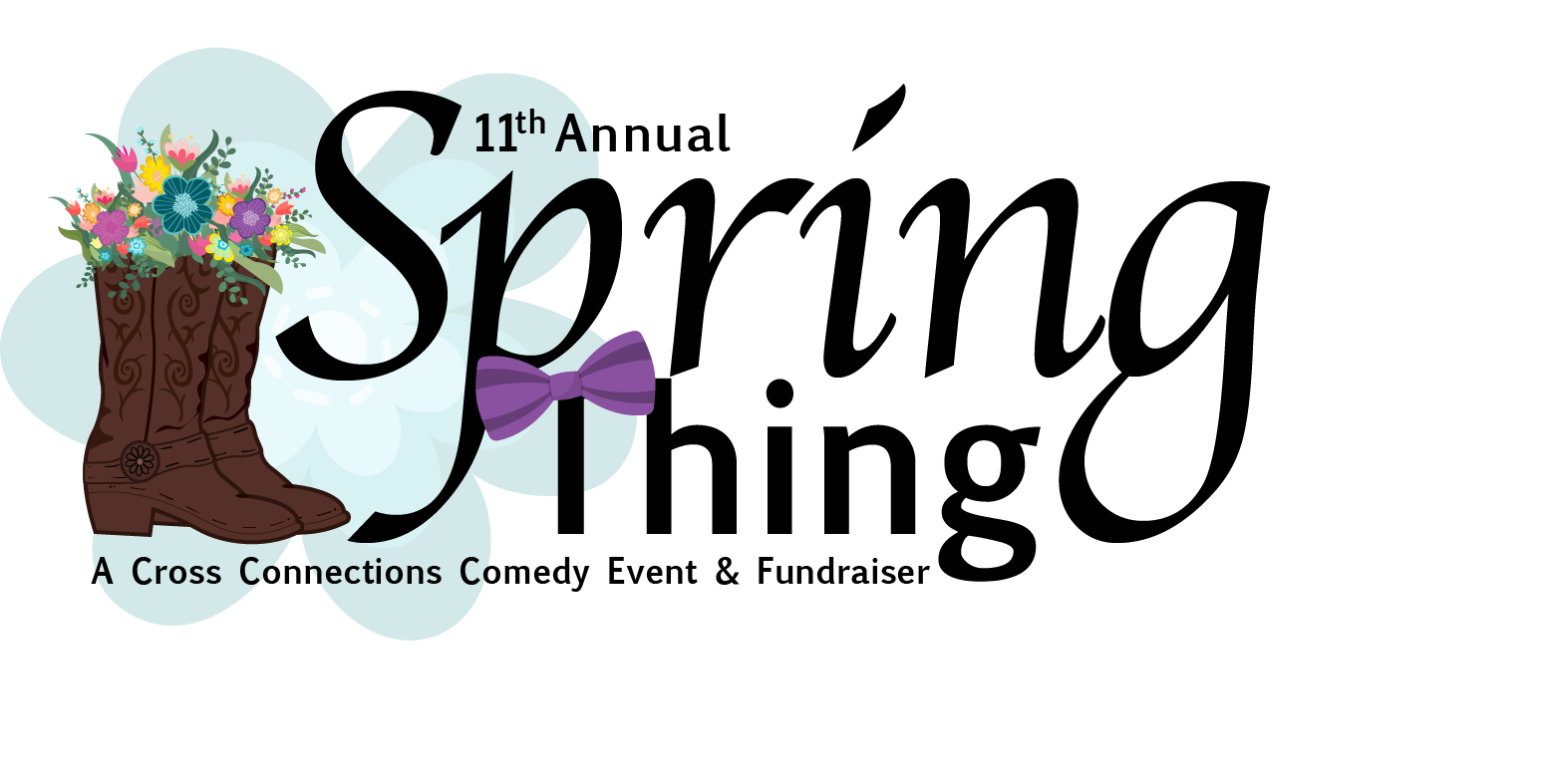 Subcategories