Events
Cross Connections 7th Annual SPRING THING!
Mark your calendars & SAVE THE DATE!
Tuesday April 17th, 2018
IPFW International Ballroom, Fort Wayne, IN
We are very excited to be bringing back Christian Comedian, JEFF ALLEN!!
Need a night out? How about a ton of laughter?

Join the Biblical counseling ministry of Cross Connections
on Tuesday, April 17th, 2018 for the 7th annual fundraiser:
"It's a Spring Thing – a Cross Connections Comedy Event"
We are excited to welcome back to the Sping Thing comedy stage the hilarious Christian Comedian Jeff Allen!!
The event will take place at the IPFW International Ballroom, with a sit down-style dinner
beginning at 6pm with the event lasting until 9:30pm.
To purchase tickets or to sponsor a table of 8, please call Jen Robb at 260-373-0213, ext. 101.
You don't want to miss this exciting event!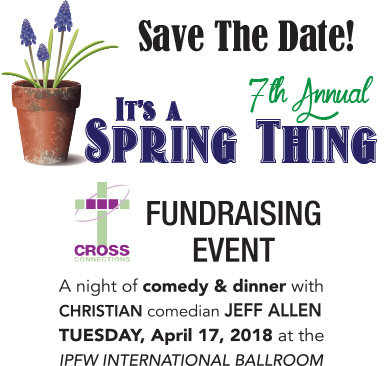 THERE ARE SEVERAL SPONSORSHIP LEVELS AVAILABLE!
PLEASE CONTACT MATT KONOW FOR MORE INFORMATION AT
260-373-0213, ext. 103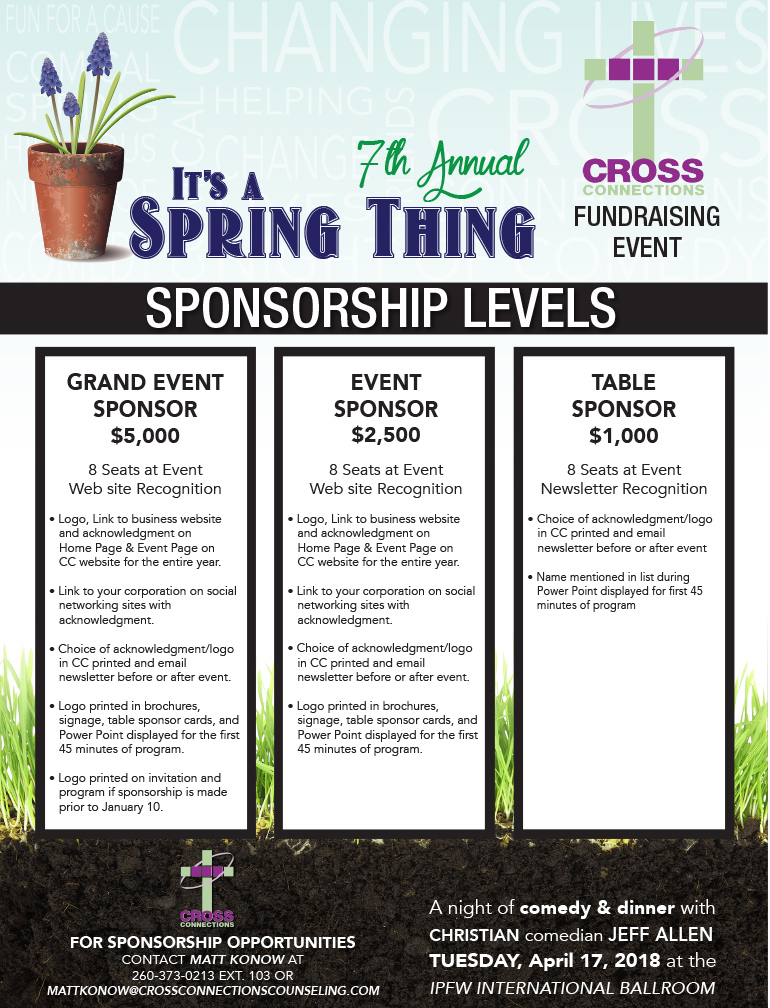 There are no articles in this category. If subcategories display on this page, they may contain articles.